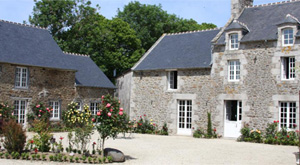 THE ROGERAIS GUEST HOUSES
Rogerais welcomes you in the former firm XIXth end, restored during 2 and a half years by more than 40 craftsmen, conjugating the biggest comfort with materials which allow him to remain faithful to herself, soaked with his history and with all his soul, where the stone and the wood are for the honor in a soft dialogue between the classic art and the modern.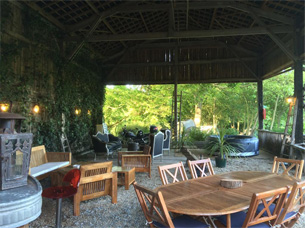 In an ideal geographical environment in the campaign in 7 min beaches, 10 min of Dinard, 15 min of Saint-Malo and Dinan, with a service deserving of one 4 stars: discover our rooms imagined from the beginning as real cocoons of intimacy in equipments ultra modern. To guarantee to his hosts a romantic atmosphere or between friends do not welcome the children of less than 13 years.
To find more information meeting on
http://www.larogerais.fr/
GAEA SPECIAL OFFER*
5 % of commercial discount perms
+ 30 min additional for any transfer in the Space Well-being
+ Arrived late till 9:00 pm instead of 7:30 pm (on request)
*This offer is valid when booking throught the golf club.
Contat us at +33 (0)2 96 86 31 42 or +33 (0)6 26 37 72 32.