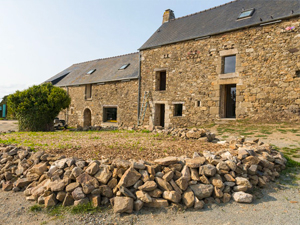 La Ferme du Golf is located on Lancieux Bay, near Saint-Malo, Dinard and Saint-Briac, near the beaches, in the heart of the GAEA eco-golf course, ecological golf, open to all and friendly. The Farm welcomes in a listed building, weddings, seminars, birthdays ... in the heart of unspoiled nature. Depending on the needs, you can rest, read, meet your friends to share a tasting, dance, admire an exhibition, work and even sleep there.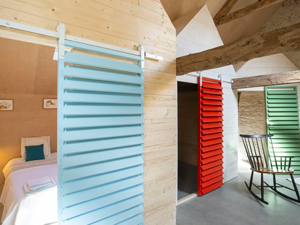 La Ferme du Golf, the former summer residence of the Benedictine monks of Saint-Jacut, is a listed building that has been renovated into a place of contemporary art, while respecting the environment (geothermal energy on the ground, wood insulation, hand-painted paintings. lime, natural coatings, phyto-purification).
On the ground floor, two beautiful reception rooms, a professional kitchen, sanitary facilities, with disabled access. On the first floor, three large spaces, two of which are fitted out with several wooden houses that can accommodate 15 people. A large reception room and a bathroom. In an adjoining shed, two showers, two toilets and a laundry room.
To find more information meeting on
https://amarrages-experience.com