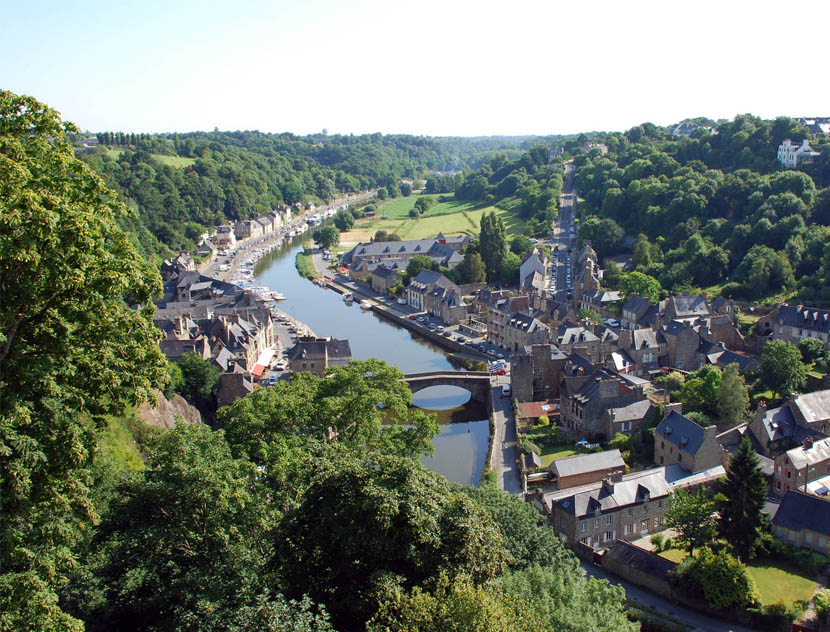 DINAN, THE MEDIEVAL CITY:
Situated along the Rancid near Saint Malo and near the Mont Saint-Michel, Dinan is a well known medieval city in Brittany.
You can admire the castle of Dinan which dates the Middle Ages. The ramparts of Dinan ceintrent the city and give you a point of view to roofs and to viaduct. Leave the landscape garden by admiring the tower Saint Catherine and the basilica holy Rescuer, cross the city empreintant the paved side streets. Summits in bend by the church Saint Malo and the place of the Cordeliers and lower the street of Jerzual.
Houses with timber framings overhang you due to and of other one of this paved street which leads you to the port of Dinan, 70 meters below ramparts. The street of Jerzual is also famous for these numerous creative craftsmen who invested the Breton houses: painters, sculptors, creators of jewels, craftsmen of the glass, the metal, the leather...
After this timeless descent, you will arrive at the magnificent small marina. You are under the viaduct, and admire the Rancid in front of you. Small restaurants propose you Breton specialities. And the House of the Rancid makes you discover the universe of this river, its fauna and its flora through exhibitions and through visits in the natural sites. After this visit, nothing better that to make small Pitch and Putt by the sea, In your irons!