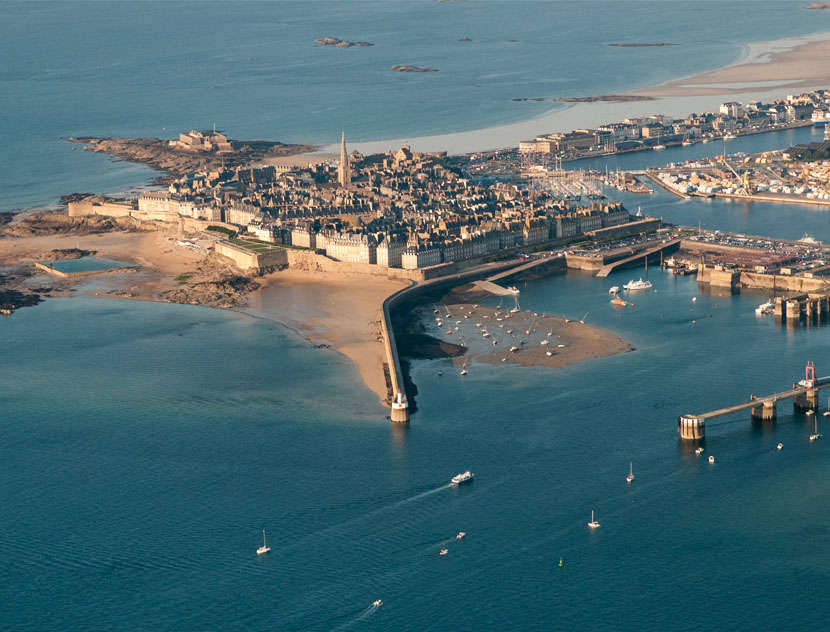 SAINT-MALO:
Saint Malo is a strengthened port situated on the estuary of the Rancid a few kilometers away from Dinan, a few kilometers away from Dinard and a few kilometers away from Lancieux. A walk at random streets will lead you necessarily to a worthwhile site: the Main entrance, the Cathedral Saint Vincent, Saint Malo's castle.
Outside of the city are islands strengthened of Grand-Bé and Petit-Bé with the grave of the writer Chateaubriand, author of the Reports of beyond the grave.
The Big Aquarium is worth seeing and the big beaches of the coast of emerald are near the city.
Join the sea resort of Dinard by the dam of the Rancid where is the tidal power plant, one of the biggest power plants to the world.

DINARD:
This mythical sea resort, reveals its charms along its sea front. Big beaches, creeks and coastal paths as the walk by moonlight follow one another to offer astonishing views on the wide.
Certified City of art and History, Dinard offers to his visitors a protected heritage. About 407 protected villas will make for you go back in time, at the very beginning of the century, in the Belle Epoque. The fashion of the sea swimming attracted of numerous visitors in particular English who modernized villas with big openings called bow windows.For a little of relaxation, summits a tour to the casino of Dinard which has a view on the big beach.