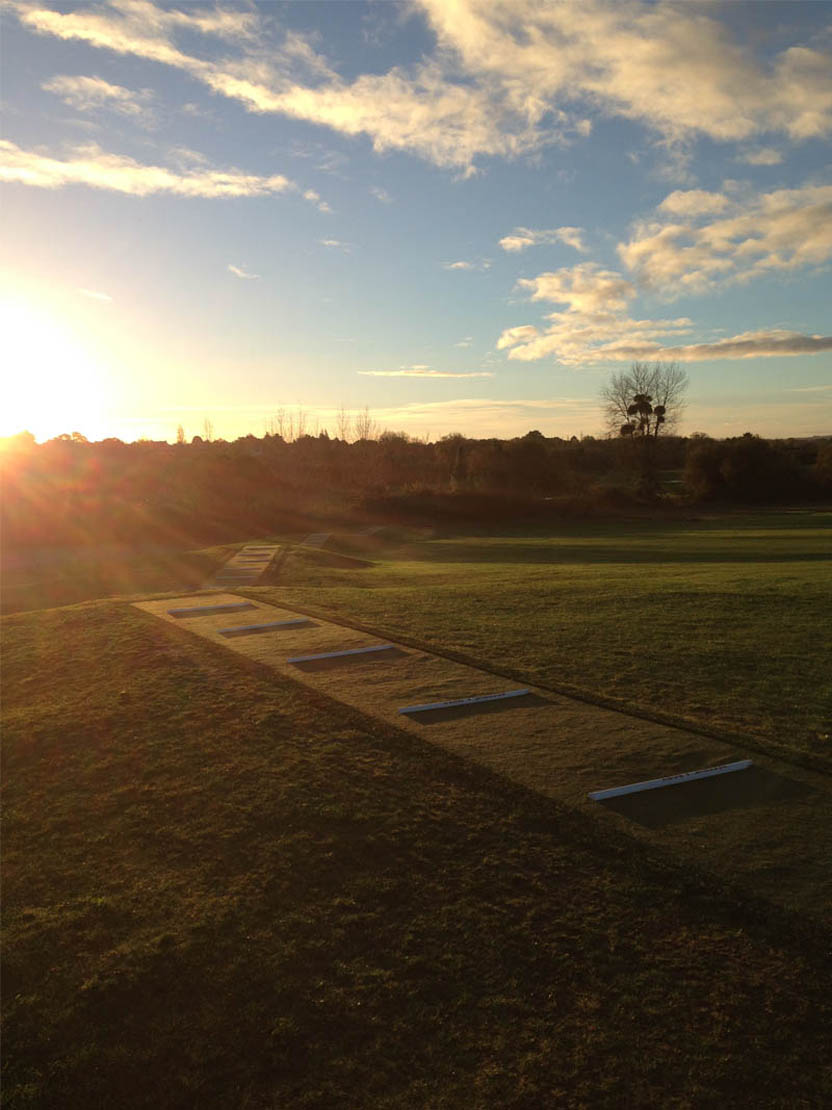 The facilities of the Lancieux golf course
Synthetic turf tee line of 32 positions reproducing the real fairway. Its much softer material and support avoid the trauma caused by traditional carpets. For a golf workout, come and enjoy our facilities.
The different workshops feature game situations that we encounter on all routes: drives and long shots, small workshops on grass, lobed and rolled approach, bunker exits at the edge of the greens. And to refine his little game: two big putting greens and two approach greens with bunkers.